In our emerging digital society, innovation is key to sustain and develop activities – especially services – which take the best of new opportunities fostered by technologies.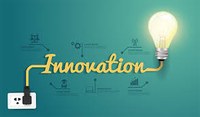 In this context, we research innovation with a two-fold approach. On the one hand, we study management methods, as well as organizational and spatial designs empowering creativity and innovation in organizations.
On the other hand, we question the relevance of the traditional vision of management to face current challenges of our society, using creative techniques to explore innovative managerial modalities.
This two-fold approach of innovation aims at supporting the same adaptation requirement that organizations face, would they be public or private: adaptation of their "offer" to satisfy customers or stakeholders with products and services truly meeting their needs; adaptation of their managerial processes to confront society transformation more efficiently and more sustainably. We study those crucial managerial problems at various levels of the organization(s): individual, group, organization, network and ecosystem.    
Understanding those different   levels is important to adopt a systemic view, which is necessary to take into account the internal and external complexity of organizations and, consequently, to develop methods and practices that make sense in their complex reality and to contribute to the emergence of sustainable and innovative eco-systems.
Contact: Annick Castiaux