CERCLE
Part of the Faculty of Economics, Social sciences and Business administration of the University of Namur, the Centre for Research on Consumption and Leisure (CeRCLe), which was created in 2005, is an interdisciplinary research centre composed by faculty members, researchers, doctoral students and practitioners.
Missions - Research and platform of collaboration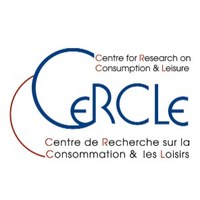 The Centre's main objective is to actively promote theoretical as well as empirical, fundamental as well as applied research in the field of marketing and services, and more specifically in the fields of consumption and leisure.
Research articulates around the following activities: scientific researches, participation to symposia and conferences, publications of international level, training and supervision of doctoral students, hosting of researchers and of guest professors, involvement into national and international research networks and organization of seminars, workshops and conferences.
The CeRCLe also wishes to be a platform of information and collaboration between academic researchers and practitioners of the private and public sectors, interested by issues bound to consumption and leisure.